Thank you!
We are now processing your request.
Message from the Chairman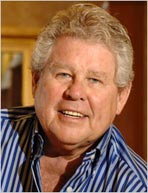 We are approaching the bright season here in the Caribbean, which means brilliant, sunny days and warm, breezy nights – it's the most perfect weather combination ever! Next month signals the return of fall for those in temperate climates, and for us, it's full of opportunities. From outdoor adventures or simply relaxing, to enjoying the clear skies with a cool refreshing drink and the sound of waves nearby, this period is a "sweet spot" for traveling to The Islands.
No matter the month or season, there is always something different to experience in the Caribbean. From festivals and tasty cuisine, to outdoor adventure and the best beaches in the world, the culture of our islands continues to excite and intrigue. The Caribbean can be so many things for so many people, but if I were to sum it up in one word, it would be, simply, magical.
Until next time,
Gordon 'Butch' Stewart
READ MORE
Join Today and Get...

5,000 Points!

All Sandals and Beaches guests are invited to join the Sandals Select Rewards program. You'll get exclusive membership benefits and, to get you started, we are giving you 5,000 bonus points which equals to $125 USD that can be used on your next visit!

I WANT TO JOIN TODAY I ALREADY RECEIVED AN INVITATION
NEWS & EVENTS
There's always something going on at our Resorts. From our very first days, our mission has always been to provide you with an all-inclusive vacation that you simply can't get anywhere else. We've done this by constantly staying ahead of the curve with programs and innovations no other all-inclusive resort offers. Find out about some of them below:
INTRODUCING

OVERWATER VILLAS
Sandals Royal Caribbean - Montego Bay, Jamaica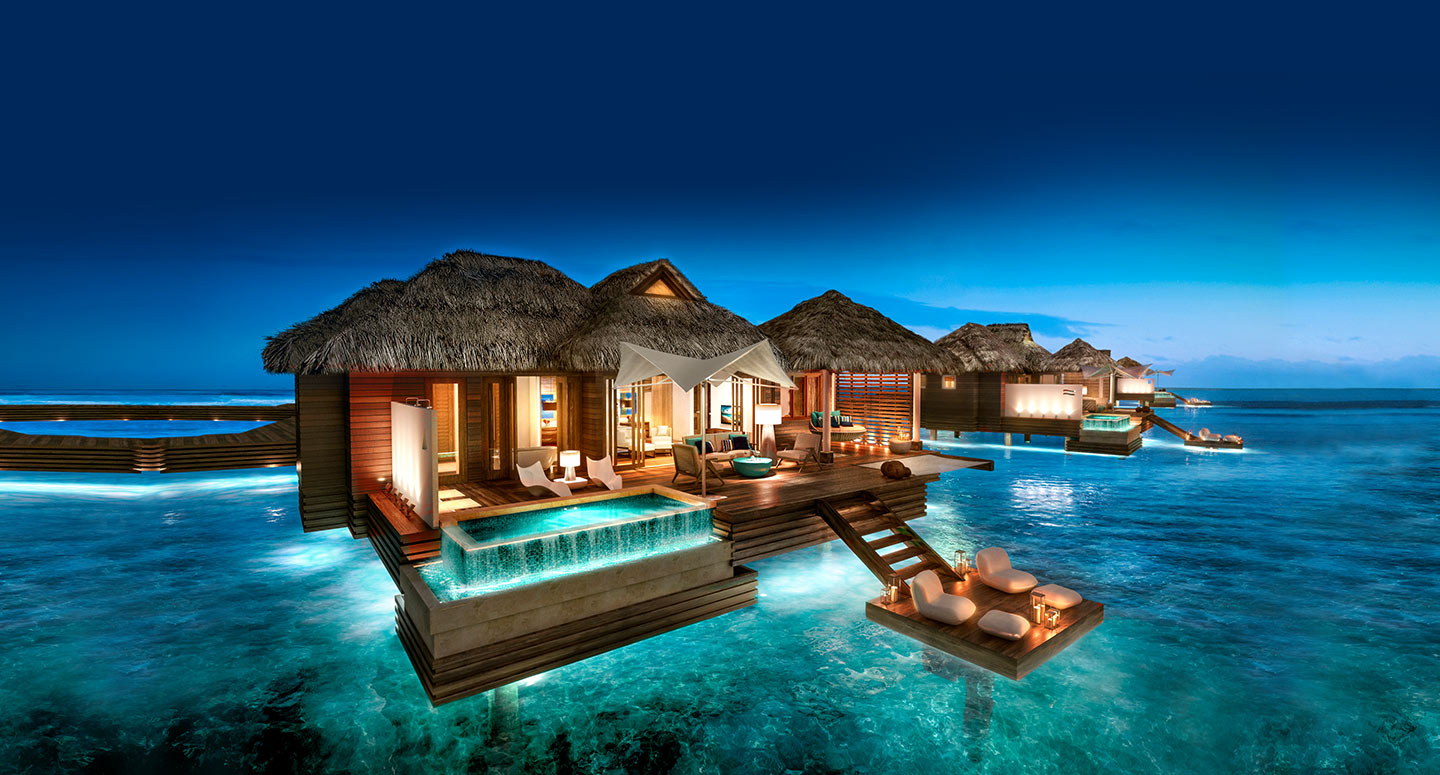 NOW AVAILABLE!
Bring a piece of the Caribbean Sea into your private luxury over-the-water villas. Perched on a deck floating above turquoise waters, these spectacular accommodations feature see-through glass floors for ocean viewing, a Tranquility Soaking Tub, an over-the-water hammock for two and a private infinity pool for countless ways to enjoy the water.
BE THE FIRST TO EXPERIENCE SIGN UP TO BE ONE OF THE FIRST TO EXPERIENCE THESE UNIQUE SUITES!
Thank you! We've received your information. You're a step closer to enjoying our spectacular Over the Water Suites! The first of its kind in the Caribbean!
View Sandals Privacy Policy