we've got you covered While You're On Vacation
Helping to protect your needs is Our Priority! Introducing our new Travel Protection Plan. You and your loved ones can experience paradise knowing all reservations made now through December 31, 2021 for travel until December 31, 2022 will automatically receive insurance coverage for medical expenses and much more during your resort stay. Best of all, it's on us, purchased on your behalf and part of your reservation.
View all Travel Protection Plan details
Powered by Trip MateTM
This plan will be purchased on your behalf
The coverage is applicable during your resort stay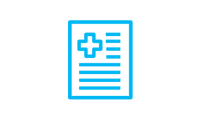 Medical Expenses in the caribbean islands
Expenses incurred as part of a treatment for illness, condition and/or accident. Covid-19 is treated the same as any other sickness.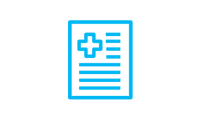 Medical Expenses
Primary coverage for cost incurred as part of the treatment for a Sickness or Injury incurred during the trip.

Pre-Existing Conditions
This plan does not exclude pre-existing conditions.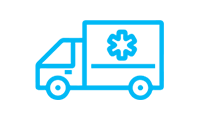 Ground Ambulance
Necessary transportation furnished by a professional ambulance company to and/or from a Hospital.
Maximum Benefit
US $100,000

Per Person

travel Delay
In the event you are delayed due to quarantine, this reimburses additional accommodation, meal and local transportation expenses incurred by you.
Maximum Benefit
US $200

per day, per person
and up to

US $2800

Medical Evacuation
Cost of transport paid to closest Hospital capable of providing treatment for Sickness/Injury that is acute or life-threatening. Once treatment is received, transportation is provided to return home. Evacuation must be approved by the Program Medical Advisor.
Maximum Benefit
US $100,000
per person

No Age Limit
No minimum or maximum age limits for eligibility and access to Assistance.
This describes highlights of the plan, which includes travel insurance coverages underwritten by the United States Fire Insurance Company. The Crum & Forster group of companies is rated A (Excellent) by AM Best 2020. C&F and Crum & Forster are registered trademarks of United States Fire Insurance Company. The plan also contains non‑insurance Travel Assistance Services provided by Generali Global Assistance. Unique Vacations purchased this plan on behalf of all eligible class members.
Applicable to United States and Canadian residents only.

Book With Confidence*
At Sandals we invite our guests to dream big and plan for their future vacation with total confidence and reduced pressure of commitment. That's why in addition to our Book With Confidence policies which allows you to get 100% cash refund if you cancel before 30 days prior to departure and, for a limited time, we're also giving you the flexibility to cancel your trip up to the day of departure and receive the land cancelation penalty refunded in Unique Vacations travel certificates.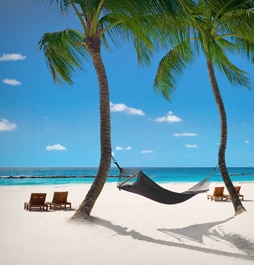 cancel for any reason*
Up to the day of departure and get travel certificates
31 days or longer: Get 100% cash refund
AH-2608
*This benefit is provided by Unique Vacations and is not an insurance benefit.
We have always taken
health and safety
very seriously at our resorts